AQUA-Filterbox systém nástřikového čištění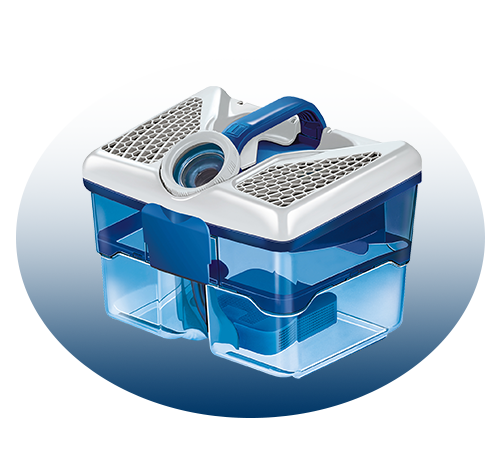 Srdcem technologie AQUA+ je AQUA-Filterbox, speciální nádrž na vodu, která zachycuje veškeré chlupy, prachové částice a další nečistoty přímo ve vodě.
Tento systém umožňuje vysoce účinné vysávání naprosto bez sáčku. Prachové částice se při vysávání zachytí ve filtračním boxu či ve vodě a díky tomu už prach nemůže unikat do vzduchu v místnosti, ale vylijete jej do odpadu přímo s vodou. To je důvod, proč jsou vysavače THOMAS s technologií AQUA+ zvlášť vhodné pro alergiky, majitele domácích mazlíčků a každého, kdo ocení nadprůměrnou čistotu.
Kromě toho speciální technologie ve vysavači osvěžuje a mírně zvlhčuje celkový vzduch.
Vysavače THOMAS s technologií AQUA+ pracují na pečlivě promyšleném principu. Ve vysavačích jsou nečistoty v nasávaném vzduchu zvlhčené vodou v systému hubic. Výsledkem je, že částice jsou nasměrovány do nádrže na vodu a vázané ve vodě. Nečistoty již nemohou unikat do vzduchu v místnosti. Voda spolu s nimi odfiltruje i nepříjemné pachy.
Částice prachu a alergeny se zachytí ve vodě. Výsledkem je stoprocentně čerstvý vzduch.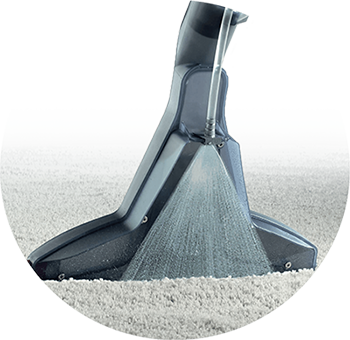 Vysavače s technologií AQUA+ společnosti THOMAS mají speciální funkci nástřikového vysávání na čištění tvrdých podlah a odstraňování skvrn z koberců a čalounění. Mechanismus uvolňuje nečistoty z pevných povrchů a dalších materiálů, přičemž se špinavá voda okamžitě nasává zpět do vysavače. Technologie se postará o účinné vysávání, důkladné mokré vysávání a osvěžení vzduchu v místnosti v jednom kroku.
Vodu s čisticím roztokem nastříká na špinavé místo
Uvolní nečistoty z hloubky vláken
Účinně vysaje vodu i s nečistotami
AQUA-Filterbox je připraven k použití jen s 1 litrem vody.
Nádrž na čerstvou vodu je naplněna vodou pro funkci nástřikového vysávání.
Pokud je to nutné, přidejte do vody čisticí koncentrát podle doporučeného dávkování.
Špína rozpuštěná ve vodě se nasaje do vysavače v jednom kroku.
S hlavicí na čalounění vyčistíte skvrny na nábytku.
Všechny nečistoty se rozpustí ve vodě a zachytí v nádrži na vodu, díky čemuž nemohou uniknout zpět do ovzduší.
Pokud používáte vysavač s vodním filtrem, nebudete potřebovat jednorázové sáčky do vysavače. Ušetříte tak nejen peníze, ale snížíte i množství vyprodukovaného odpadu.